Savuti is famous for its mysterious and fascinating channel. It runs a distance of 100 kilometers from the Chobe River, through a gap in the sand ridge, to the Mababe Depression. Falling only approximately 18 meters, this channel brings water from the Chobe to Mababe, creating a small marsh where it enters the Depression. Flowing in Livingstone's time, the channel was dry in 1880, and remained dry for about 70 years. It flooded again in 1957. Savuti Marsh has been dry for the past 18 years.
Savuti is famous for its predators, especially its resident lion and spotted hyena populations. Only 38 kilometers northwest of Savuti and off the main tourist track lies Botswana's best kept secret: Linyanti and the western reaches of the Savuti Channel.The Linyanti and upper Savuti areas are among the most beautiful in Botswana.
The game-viewing can be exceptional, and the wide variety of activities make this an area not be missed. Linyanti hosts large herds of buffalo, zebra and elephant. Because this area is a private game reserve, the vehicle concentrations are very low and the wilderness experience is one of the best in Africa.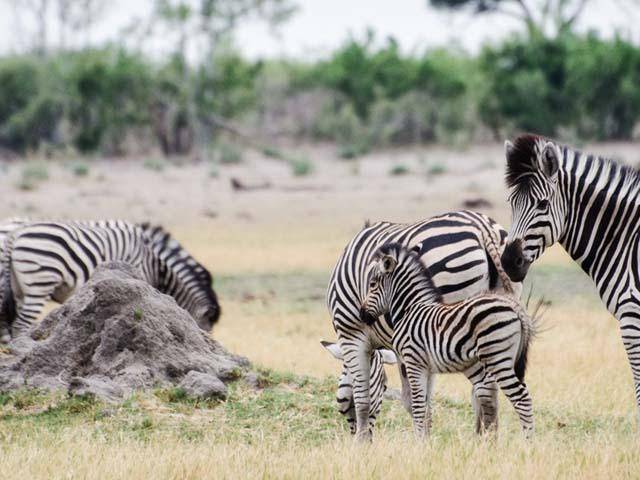 Botswana + Victoria Falls
 – 12 Days- Private Camping Safari, Fully-serviced
 – Fully Inclusive of meals and beverages while camping
 – Private vehicle, Private Camp sites during camping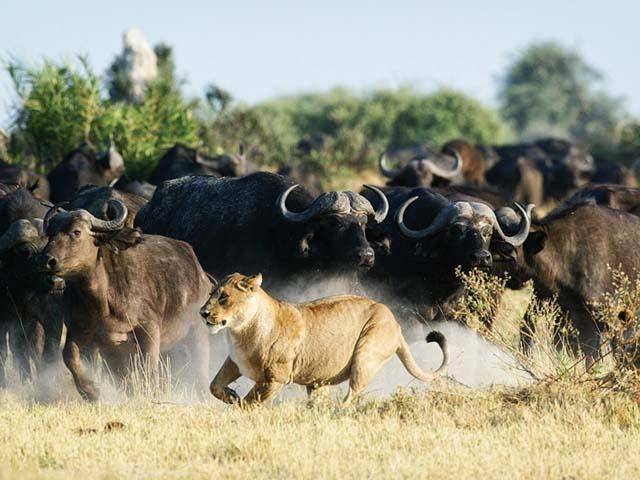 – 10 Days; 5 nights Camping & 4 nights Lodge Safari,
 – Inclusive of all meals and beverages while camping
 – Private vehicle, Private Camp sites during camping
-Safari be booked 30 days before arrival date
-More promotions and Safari deals to be listed here
-Includes Charter flight transfers. Fully inclusive of meals, activities and beverages